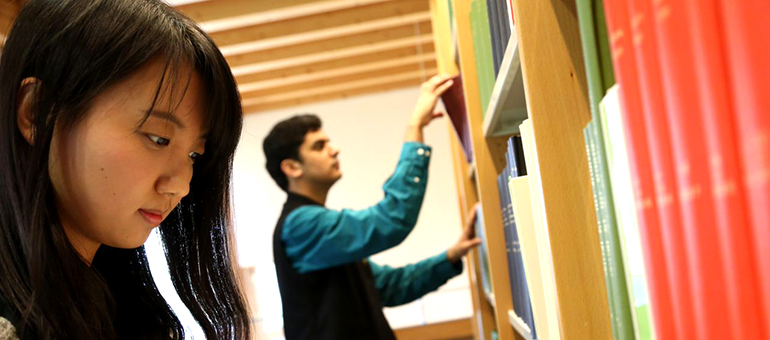 How to apply for the PPD Programme
To apply for the PPD programme please use the application guidance notes to fill in the PPD application form pdf or PPD application form doc. Please email this together with a scan of your current passport, or alternative document showing your identity and nationality and any other required supporting documentation to ppd@educ.cam.ac.uk or post to the address below. If sending by post, please also email ppd@educ.ac.uk as we are working from home at the moment.
Our Address
PPD Office
Higher Degrees Office
Faculty of Education University of Cambridge
184 Hills Road, Cambridge, CB2 8PQ, UK
Email
ppd

@

educ.cam.ac.uk
Telephone
+44 (0)1223 767600
Fax
+44 (0)1223 767602

Map & How to Reach Us
Overseas applications and Visa
The University provides visa sponsorship for some of our PPD courses. To check eligibility and for further details please see our visa page.
Application Deadlines
Taught courses have individual application deadlines so please refer to the course specific sites for further details of these. Partial applications submitted on the deadline will not be accepted. It is in your interests to apply well in advance of the deadline.
Interviews
Some taught courses will require an interview. This will usually be conducted by either the course coordinator or the member of teaching staff. The interviews will provide you with the opportunity to discuss what you hope to gain from the programme. If attendance at the faculty for an interview is difficult (for example you are applying from overseas), then in some cases a Skype interview can be arranged.
Admissions Policy
Please find our Admissions policy, including general entry requirements, applying with special requirements, appeals and complaints.
Please note that as a PPD student you will be a member of the Faculty of Education with access to all Faculty services. Successful completion of our PPD programme entitles students to a University of Cambridge award. Students will not have College membership during the course of PPD programme and as a result access to some central University facilities may be restricted.
Data Protection
In accordance with the University of Cambridge information compliance policy, the University and/or where relevant, the Colleges, will use the details you provide on your application form, together with additional details provided by any referee and recorded following any interview process.