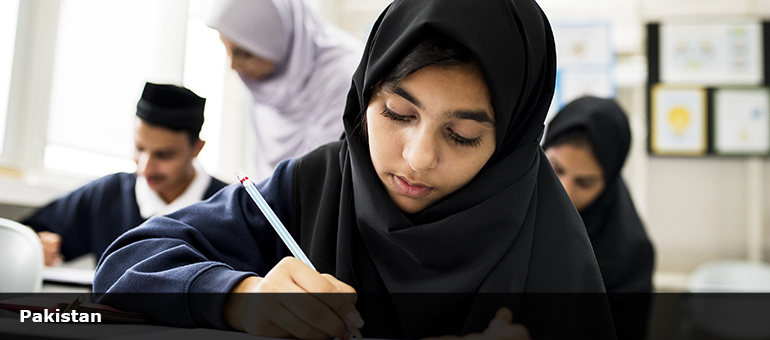 The City School, Pakistan
The City School was established in 1978 and is one of the largest private school systems in Pakistan. The school has a network of 181 branches in 53 cities in Pakistan; in addition we are also established in the United Arab Emirates, Philippines, Malaysia, Oman and the Kingdom of Saudi Arabia. The school imparts education up to "O" and "A" levels to more than 68,000 students and employs almost 8,445 persons in all of our companies.
Established in Karachi in 1987, The City School is today one of the fastest growing private school network of 194 schools in 54 cities across Pakistan. The knowledge and skills based curriculum derived from the UK national curriculum guides students from Nursery to Cambridge International Examinations, qualifying them for the IGCSE, O and A Level examinations.
In March 2018, the ERI team visited Lahore to conduct a scoping visit of the schools and offices.
A Centre for Educational Professional Development (CEPD) will now be developed in collaboration with Cambridge Assessment International Education (Cambridge International) and the University of Cambridge Faculty of Education, who will design an innovative course for initial teacher education and local needs in service-training courses, including language proficiency.
The City School will appoint 30 outstanding members of TCS staff as teacher educators – 10 from each region /centre. ERI team members will train the teacher educators who will then train approximately 180 new-entry teachers. The Cambridge team will mentor the newly trained teacher educators to assure support and the quality of teaching.
In the second year of the programme, Cambridge will assist TCS in developing a mentoring programme for teaching staff, which shall promote mentoring of inexperienced and newly qualified teachers by the teacher educators.