Following extensive consultation, Leadership for Learning: the Cambridge Network was established in 2001 as a values-based network concerned with learning, leadership and their interrelationship. Leadership is viewed as an activity that can be exercised by anyone, regardless of status, and learning also applies to everyone. We have developed an LfL framework and set of principles to represent the central ideas of Leadership for Learning and to guide practice. An introduction is offered here with the principles and framework diagram reproduced on two pages here. Sue Swaffield introduces these concepts and much of this work in this short film: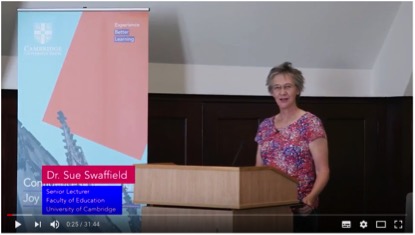 The concepts were developed through the LfL Carpe Vitam project (named after its Swedish sponsors), involving practitioners and researchers from seven different countries including the United States, Australia and five European countries. The programme and press release for the inaugural 2001 LfL conference can be accessed here.
Our thinking has been drawn together in two key texts: Connecting Leadership and Learning: Principles for Practice (edited by John MacBeath and Neil Dempster, 2008) and Strengthening the Connections between Leadership and Learning by John MacBeath, Neil Dempster, David Frost, Greer Johnson, Sue Swaffield, 2018. Both are published by Routledge. Details of these and other relevant publications are here.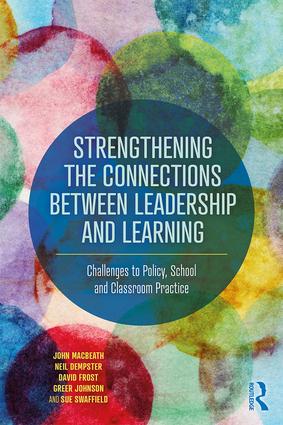 Strengthening the Connections between Leadership and Learning examines the past decade of research and practice and makes the case for a radical reappraisal of leadership, learning and their interrelationship in educational policy. Discussing whether policy direction is progressively constraining the professionalism and initiative of teachers and school leaders, it challenges conventional understanding and argues the case for thinking differently about the way to lead learning.
The book clarifies, extends and refines LfL principles and practices, and their contribution to ameliorating some of the difficult conditions encountered in the contemporary educational policy environment. It starts by discussing the direction and influence of current education policy and its subsequent consequences; chapters then move on to explore the framing values informing the LfL Projects, particularly focusing on what they imply for commitments to social justice, children's rights and breadth in student learning, and considering how to create favourable conditions for learning.
Identifying a disconnect between seminal principles and the nature of day-to-day practice, Strengthening the Connections between Leadership and Learning challenges school policy and practice at national and local levels. It is an essential read for postgraduate students, especially those in leadership in education, as well as for teachers and policymakers in schools.
Find this book on Routledge.
This short film from the book launch event at the University of Cambridge in May 2018 offers an overview: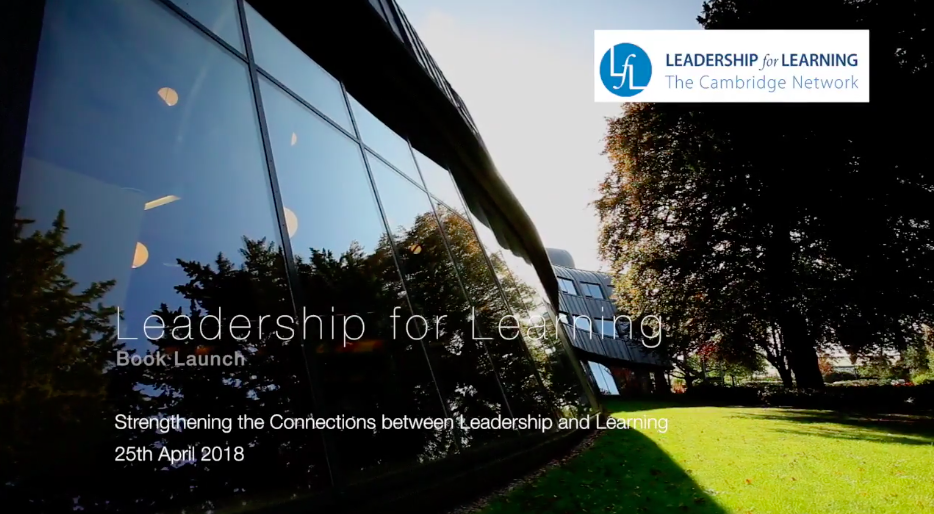 Our vision is to consciously maintain an outward-looking orientation, directing attention to the activity of leadership in a variety of locations and in many differing guises. This has led us to work closely not just with schools and teachers, but also with policymakers and academics both in the UK and around the world.
We have created the LfL fan as a resource to support others exploring the LfL principles and frameworks in their own settings. We also publish papers (free to download or read online) that capture significant ideas and events in our Inform series.
The network's latest annual report carries a summary of current partners and projects and our newsletters carry regular LfL news and events.
Papers presented by LfL at recent conferences can be found here.
LfL Reach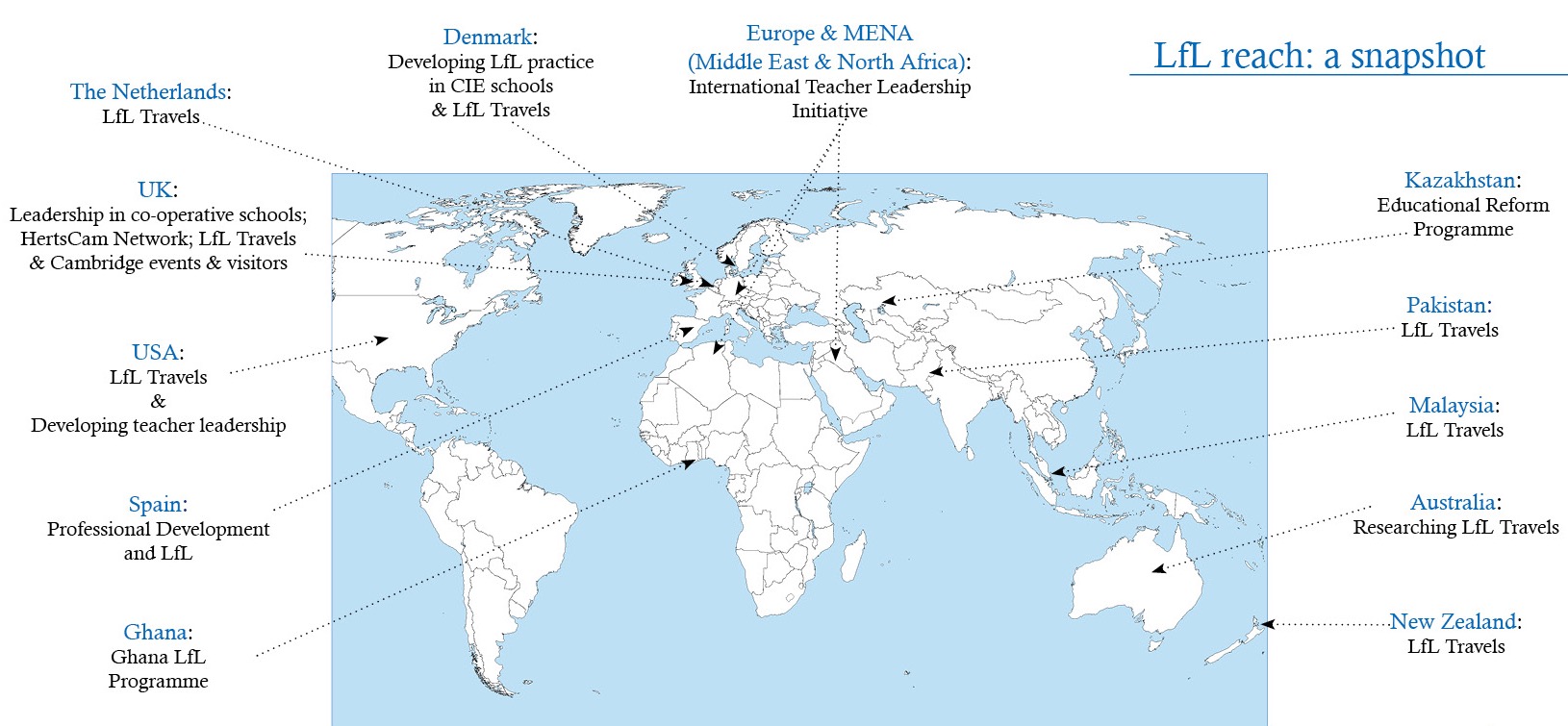 From Ghana to Kazakhstan and Australia, LfL is involved in many projects across the world and has members in more than 100 countries in six continents. Read more about LfL collaborations. We are committed to sharing Leadership for Learning work as broadly and deeply as possible in order to achieve maximum impact for children and their educators and families around the world through our LfL Travels project.
LfL Team
LfL is coordinated by a management team who are all members of the LfL academic group and includes:
Sue Swaffield
John MacBeath
Paula Castro
Samantha Salisbury
University Senior Lecturer
Emeritus Professor

LfL Network Assistant

Events Assistant

ses42@

cam.ac.uk
lfl

@

educ.cam.ac.uk
pt411

@

cam.ac.uk

stds2

@

cam.ac.uk