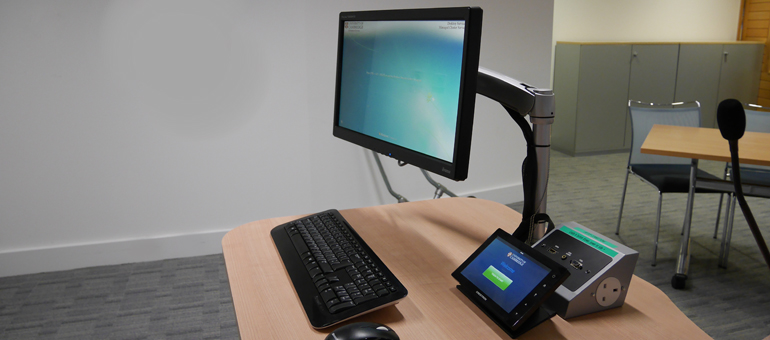 The AV team provide Lecture Room Support in the Donald McIntyre Building, The Mary Allan Building, Trumpington House and the Science Education Center.
Please contact the AV team for lecture room assistance, our main office is in the Donald McIntyre Building GS6, there is also an office in The Mary Allan Building in room G11.
Teaching Room Equipment
Most Teaching Rooms* are equipped with:
A PC on the University's Managed Cluster Service (MCS) network
A data projector
An interactive whiteboard
A DVD/Video Player
* Please check the Teaching Rooms Equipment List for further information.
Instructions and Documentation
Below you will find instructions on how to use the equipment in the Faculty of Education:

---
VHS Playback
All VHS players have been replaced with combined Blu-ray/ Multi-region DVD players. If you do still use VHS for teaching you can:
Try to find a digital or DVD version of the material
Check if AV Support can legally digitise the VHS tape
Book a VHS player with the AV Support Service (3 days notice required).
Please contact av-support@educ.ac.uk who will find out if your material can be copied to a digital file, DVD or discuss other options.

---