ARCHIVE: This material is no longer maintained and should be viewed for reference only


Photo: Mervyn Morris, John Agard, Linton Kwesi Johnson, Olive Senior, Christian Campbell
From 20-22 September, CCE and Homerton hosted an inspirational, highly successful and truly international conference on The Power of Caribbean Poetry - Word and Sound. The conference brought together a combination of legendary poets and expert academics, offering delegates the opportunity to attend readings and poetry entertainment sessions as well as participating in academic sessions and teacher focused workshops. The list of speakers included John Agard, Christian Campbell, Anthony Joseph, Kei Miller, Mark McWatt, Mervyn Morris, Philip Nanton, Grace Nichols, Velma Pollard, Olive Senior and Dorothea Smartt. The conference provided a tremendous opportunity for cross-cultural connections and debate, with delegates drawn from a total of 16 countries, some travelling from as far away as Australia and Japan. We were also thrilled to welcome team members from the University of the West Indies in Jamaica, Barbados and Trinidad who have collaborated closely with colleagues in Cambridge over the three years of the Caribbean Poetry project. Click on the image to view a full report on the conference.
British Library recordings
A team from the British Library were present to record the keynote speakers and poetry readings. These will be accessible via the British Library sound archive, and links will be added to this page as soon as they become available. A Sample is available by clicking on the following link: Listen to Kei Miller reading in Cambridge
A selection of papers and presentations from the conference are now available from the project website.
Here are a sample of some of the blogs posted after the conference:
Chris Holifield, Director of Poetry Book Society
British Library, English and Drama Curators' Blog
Professor Veronica Austen, University of Waterloo
The conference was also featured in the University of Cambridge publication, Research Horizons: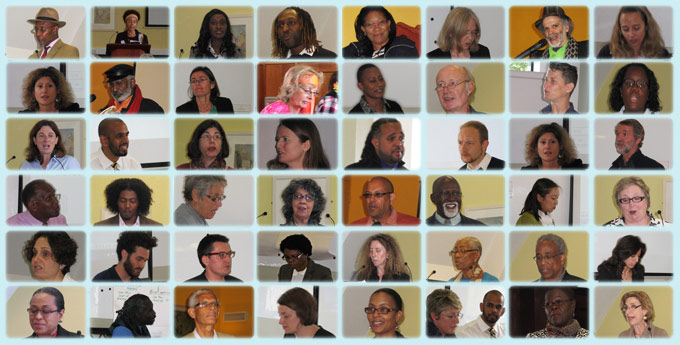 For further information, see the Caribbean Poetry Project website.