Play at the Extremes - a panel discussion
Join the conversation about the changing nature of childhood...are we really heading from 'free range' to 'hot house'? We'll hear if children are kept too safe, if parents and schools are too risk averse, and whether adventurous and independent play opportunities provide unique developmental, social and emotional benefits.
Between 6-8pm on 18 October in Homerton College, a panel of guests will join PEDAL's Dr Jenny Gibson to discuss this topical issue.
Refreshments will be served. Registration essential for admission, tickets issued on a 'first come, first served' basis and are available here.
PEDAL is hosting this event as part of the University of Cambridge's Festival of Ideas.
---
Wearable tech makes research into playground social interaction possible
A multi-disciplinary team (including PEDAL's Dr Jenny Gibson) has trialled promising new wearable wireless technology for conducting research into playground social behaviour - what happens when 'loose parts' play equipment and play workers are introduced at playtime? Read more in the pre-print.
---
Ghanaian views on the role of play in learning
New article in the Association for Professional Development in Early Years (TACTYC) international research journal by PEDAL PhD student Esinam Avornyo, exploring multiple stakeholder perspectives on the role of play in the classroom for 3-5 year old children. Key findings indicate that teachers and parents with higher levels of education appreciate the value and benefits of learning through play, but that rote learning is still perceived as the best route to school readiness by those with fewer qualifications. Though not as attractive to upwardly-mobile Ghanaian families as private schools, state schools often have the best qualified teachers who are more receptive to play-based pedagogies. Read the article here.
---
New research on links between how parents play with children and executive functions
A new study by PhD student Min Kyong Lee, PEDAL's Dr Sara Baker and Dr David Whitebread has been published in a themed issue (on scaffolding) in the British Journal of Educational Psychology. This research looks at parent child interaction and executive function in a sample of families from South Korea and is FREE to download until the end of July 2018 here.
---
Public Lecture with Prof Kathy Hirsh-Pasek
"Yale Professor Ed Zeigler wrote that "play is under siege." In 1981 40% of a child's discretionary time was spent in play. By 1997 that time had already decreased to 25%."
Taking this as her starting point, world-renowned developmental psychologist and expert in play, Prof Kathy Hirsh-Pasek, gave a PEDAL public lecture entitled 'A Prescription for Play: Why Play Fosters Social & Cognitive Development' in May 2018. You can see a video of Kathy's inspiration talk here.
---
Research Seminar with Prof Daryl Greenfield
"Science has the power to engage early childhood educators and young children in hands-on, minds-on, fun and engaging experiences that increase the quality of teaching as well as provide young children with critical problem-solving skills and improved learning in multiple school readiness areas."
Prof Daryl Greenfield will be leading a research seminar for academics, educationalists and teachers on the subject of early childhood science education - what approaches work, what skills it develops in children, how it improves teaching practice and the potential policy implications. This free event will be on Wednesday, 23 May between 5-6.30pm at the Faculty of Education. For more details and to register your place, please follow this link.
---
Watch a webinar about playing with babies & toddlers
Hosted by the LEGO Foundation's Play Futures online platform, this webinar covers the following questions:
What styles of interaction do we see between babies and caregivers?
How can you tune in your infants' cues and signals for play?
And how do these positive, playful moments influence development?
Contributors are:
Dr Vicky Leong - Developmental cognitive neuroscientist interested in how parents and infants communicate and learn from each other. She heads the Baby-LINC Lab at the University of Cambridge where she uses electroencephalgraphy (EEG) to study how mutual synchronisation could help babies to learn from their mothers.
Dr Ciara Laverty - Research Associate at PEDAL, interested in how parents play with their babies (0-2 year olds), and what a playful interaction looks like.
Dr Melissa Scarpate - a freelance research consultant holding a PhD in Human Development and Family Studies.
Hanne Jensen: Research Specialist at the LEGO Foundation Centre for Creativity, Play and Learning. Hanne's research focuses on children's Learning through Play, particularly how interactions between children and adults can frame learning opportunities.
---
Prof Paul Ramchandani - paper published on depression and playfulness in fathers
A research paper has been published by Prof Paul Ramchandani entitled 'Depression in and playfulness in fathers and young infants: A matched design comparison study'. Key findings include:
playful behaviours at 3-months differ between depressed and non-depressed fathers;
depressed fathers use less playful excitation, gentle touch and active engagement;
coding measures focusing on fathers may accurately detect and classify playfulness;
unique features of paternal play could be a target for future family interventions.
You can download the paper via this link.
---
Dr David Whitebread - A Farewell Talk
Watch a video of the informal talk by Dr David Whitebread entitled 'A Life in Teaching & Research (or I Could Have Been a Rock Star!)' as he retires from a career in teaching and research.
David looks back at his formative experiences as a primary school teacher and how that led him to thirty plus years as an academic at the Faculty of Education at the University of Cambridge, culminating in the formation of PEDAL - a research centre that examines the role of play in children's education, development and learning.
---
Play: A Window into Children's Social Worlds
Prof Anthony Pellegrini joined a group of esteemed academics as part of Dr Jenny Gibson & Dr Vicky Leong [https://www.languagesciences.cam.ac.uk/directory/vvec2@cam.ac.uk]'s two day symposium entitled 'Breaking Barriers' on 11th & 12th September 2017. Looking at how research in the field can be enriched by new technology, Prof Pellegrini talked about the difficulty of defining play and why this impacts its research. You can see his talk here.
Dr Jenny Gibson and Dr Behzad Heravi spoke about HOPSCOTCH (Hi-Tech Observation of Playground Social Communication Trajectories in Children) - using wireless satellite navigation equipment to look at how the playground environment affects social interaction. You can see their talk here.
Dr Elian Fink gave a presentation 'Baby Talk' - a research project aimed to explore the association between infant-parent play at four months of age and the child's linguistic environment in the home. Using a 'talk-pedometer' – a lightweight audio recorder worn by the child, able to record 16 hours of audio, researchers were able to measure adult word count, infant babbles and parent-infant turn-taking. You can see her talk here.
Alejandro Moreno presented research in the context of analysing and shaping children's play behaviour in interactive playgrounds, technology-enhanced spaces where players engage in co-located, playful activities. You can see his talk here.
---
New Professor for PEDAL
We are delighted to introduce the new LEGO Professor of Play in Education, Development & Learning - Professor Paul Ramchandani.
Find out more about the first LEGO Professor of Play in Education, Development and Learning from the University of Cambridge.
For all media enquiries please contact the University of Cambridge's news desk on 01223 332300.


---
Bite-size videos about play
Dr David Whitebread has been working with the National Council for Curriculum & Assessment, which has produced three short videos as part of a suite of web-based materials designed to support the pre-school curriculum in Ireland. Links to these videos are below:
Why is play important for babies & toddlers?
Why is play important for young children?
How can practitioners support children's learning through play?
---
BBC Breakfast report on Playful Writing
In this video David Whitebread is featured in the BBC Breakfast report on Playful Writing in primary years education.
Copyright BBC Television (2017)
---
Trinity College Dublin symposium on Early Learning Experiences
Dr David Whitebread recently spoke at a symposium entitled 'Early Learning Experiences: Children, Creativity and Contexts' at Trinity College Dublin - you can watch a video of Davids talk..
---
Playful writing - free handbook for teachers
Primary school teachers in the UK are charged with stimulating and supporting children's writing throughout KS1 and 2 - but some children can struggle to harness their creativity and communication skills.
Led by PEDAL's Dr David Whitebread and Dr Marisol Basilio, PLaNS (Play, Learning and Narrative Skills) was a research project designed investigate if playful approaches to children's writing and storytelling are beneficial. Using LEGO bricks, and aimed at 5-10 year olds over the course of a year, primary school teachers worked with academics to develop playful activities to inspire and improve written and oral narratives. Participating children were evaluated at the beginning and end of the project, to measure the impact on writing, oral narrative skills, self-regulation, vocabulary and creativity. Teachers were also encouraged to reflect on what they learnt from the project.
To see what happened, there is a video of the project and to try out some of these ideas in your classroom, there is a FREE downloadable handbook for teachers. More in depth information is available via this video of a research seminar presentation by Dr Basilio.
---
PEDAL Acting Director supporting PlayLabs in Bangladesh
Dr David Whitebread recently visited kindergartens in rural villages in Bangladesh, as a member of the Play Consortium of academic advisers established by BRAC (an NGO dedicated to alleviating poverty by empowering the poor).
Eighty PlayLabs have been set up in Bangladesh, Uganda and Tanzania, funded by the LEGO Foundation, alongside the training of play leaders. David will be leading a research sub-committee working over the next 2-3 years to support the development of the PlayLabs and to conduct research to establish their effectiveness in providing high quality pre-school education.
---
Associate Editor role for PEDAL Research Associate
Dr Marisol Basilio has been appointed as an Associate Editor of the Journal for the Study of Education and Development. This is an international peer-reviewed journal on developmental and educational psychology published by Taylor & Francis. The journal admits works coming both from basic research of human learning and development processes and applied research and intervention in educational settings.
As an editor, Dr Basilio will be able to recommend authors for sections of the journal 'by invitation only' (original texts presenting new and alternative points of view regarding learning, development and education), as well as thematic 'special issues'. If you are interested in publishing your work in this journal please get in touch with Dr Basilio (mb773).
---
Pretence and creativity during childhood and beyond
Dr Julie Kirkham spoke at a joint Psychology & Education and PEDAL seminar on Tuesday, 31 January 2017 on the subject of pretend play and creativity in the context of early and middle childhood, and the influence of Montessori and Steiner education on these abilities.
A video of Dr Kirkham's talk is available here.
---
Play, self-regulation & early childhood education: what does research say?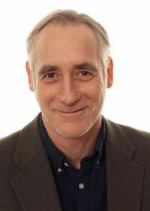 A free public event on Friday, 27 January 2017, offered a rare opportunity to hear two of the world's foremost developmental psychologists talk about how their research has been applied to education and social policy. Prof Kathy Sylva presented on 'Nurturing 21st century skills in early childhood: evidence from the English EPPSE study and the EU CARE project', and Prof Clancy Blair on 'The science of self-regulation: supporting executive function development in early childhood through play'.
A video of the lectures is available here.
This event was supported by an ESRC Future Research Leaders grant awarded to Dr Marisol Basilio.
---