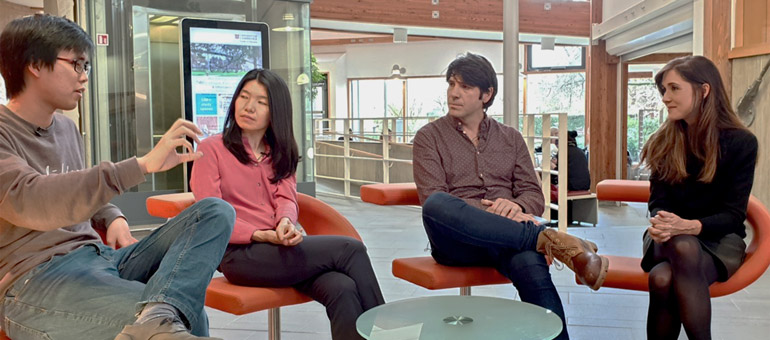 One of the most challenging yet rewarding journeys I have ever embarked on
Key Facts
Route Co-ordinator: Pete Dudley
Full-time enrolled 2021-22: 11
Open to: MPhil, 2 Yr MPhil, PACES MEd
Part-time enrolled 2021-22: 6
Full-time deadline: 24/02/2023
Part-time deadline: 16/05/2023
Application task
Overview of the course
This course provides a broad-based view of educational leadership and school and organisational improvement, both through the explicit and focused study of specific concepts and issues, and through their application in the conduct of individual research projects.
Members of the teaching team draw on their own and wider research and experience to illustrate ideas, and occasionally welcome guest speakers from around the world to enrich the course still further. Students are encouraged to share their experiences and perceptions, and to learn from each other while relating knowledge, principles and insights to their own contexts.
Participants come with varied backgrounds, from the UK and overseas and as such the course has a national and international perspective.
Aims of this course
We aim to offer participants the opportunity to develop:
advanced knowledge and understanding of educational leadership and organisational improvement,


familiarity with a range of frameworks for understanding professional, organisational and system learning including Freire's 'bottom-up' conceptions of praxis and dialogue in leadership and MacBeath et al's conception of 'leadership for learning'


a set of skills for analysing and evaluating issues and practices in educational leadership and applying them in institutional. school and system improvement


the ability to understand, strategise and contribute to the leadership of informed development of policy and practice in educational contexts
---
What does this course offer?
Learning activities on the ELsI course are designed to reflect a range of conceptions of learning, leadership and improvement. Whilst the teaching team takes responsibility for organising the course and supporting your learning, there is an expectation that you also take responsibility for your own learning. This means contributing to and learning from formal sessions as well as from the valuable global experience of ELsI group.
ELsI students have a wide range of backgrounds, educational and leadership experiences, creating a rare richness amongst the group. We aim to help you to understand and draw upon this rich collective knowledge and experience and to share them constructively and generously with each other in order to create new understandings of how we, as educational leaders, can tackle global educational priorities such as inequity and sustainability from our respective contexts. As a community of learners we are thus interdependent.
---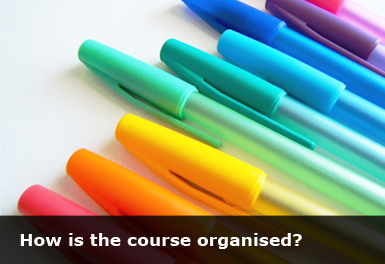 How is the course organised?
MPhil - Full or Part-time
Students on the MPhil course either complete the course in one year studying full time with teaching sessions throughout the week or 2 years part time with one teaching session per week on a Wednesday afternoon extending into early evening (normally 2:00-7:00pm).
PACES-MEd
PACES-MEd follow the same teaching pattern as the 2 year part time MPhil students. Wednesday afternoon teaching is combined with both full and part time students to create a national and international mix.
Sessions and activities
During sessions you will experience a variety of face-to-face activities offering opportunities for learning. For example, there may be a lecture to the whole group, discussions, small group activities, simulations and student presentations.
You will also be expected to engage in self-directed work and study, sometimes with other students, and at other times on your own. You will be encouraged to develop critical friendship groups with fellow students, and to both give and gain support through these groups. These will complement your one-to-one supervisions with a lecturer that focus upon your assessed assignments.
Themes
The content is covered through seven interrelated themes for students on the full time MPhil and 2-year part time MPhil course. PACES-MEd students will cover four.
Educational leadership research is a continually developing broad field encompassing many approaches and angles. We learn about various perspectives, concepts and issues, and relate our these to our experience and situations. Consideration goes beyond those in formal leadership positions to include everyone who can bring about change.
Module 1 Leadership for Learning (LfL)
This conceptual framework has been a feature of the ELsI course for over a decade in which leadership and learning are viewed as both shared and individual, activities. Agency, moral purpose and five principles are key elements. We relate the LfL framework to our own learning, examine its adoption in different countries and consider implications.
Module 2 Education Policy
We consider the different ways policy is conceived around the world, and explore underlying assumptions. We examine various organising principles, and what we know about change in a educational contexts, relating theory to practice.
Module 3 School Effectiveness and School Improvement
In this theme we learn about school effectiveness research and its impact globally. We also examine school and organisational improvement, asking what 'improvement' really means, and consider some of the complex issues relating to leading improving teaching, learning and institutions.
Module 4 Perspectives on Learning, Leadership and the Curriculum (double length theme)
In this theme we explore relationships between leadership (as an activity that involves learning) the curriculum and professional and organisational learning. We examine how learning happens; what constitutes leadership; leadership for equity, emancipation and sustainability (through the framework of Paulo Freire); professional learning and enquiry for 'bottom-up' educational change; and leadership for peace, inclusion and well-being.
Module 5 Schools, Cultures and Communities
We explore our understanding of 'a school', considering the different cultures that schools exhibit, and the community and wider societal influences on schools. The contributions of various 'stakeholders' - particularly pupils, parents, teachers and community are discussed.
Module 6 Education Evaluation
Whether we are evaluating the educational achievements of a student, a year group, an institution or a system, there are many issues to be understood and addressed. We consider a number of approaches to educational evaluation in this theme. These include: top-down and bottom-up; insider- and outsider-led; approaches and purposes including developmental, accountability, compliance and quality assurance.
Module 7 Networks and System Leadership
In this option we explore the nature of leadership as it manifests in networks and system leadership contexts. We will explore systems thinking, complexity and social network theories, collaborative leadership and the rewards and challenges of sustainable, cultural and systemic change.
Each theme draws on research, practice and also explores issues and dilemmas and applies theory associated with the theme through group tasks and activities. These themes are free-standing and are not in a particular chronological order.
---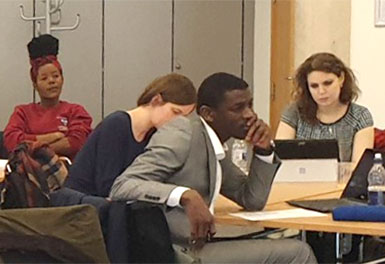 Research Method Strand
All of our Masters degrees involve students in carrying out their own research in education.
This means that a key part of the degree involves developing a good understanding of a wide range of empirical and non-empirical research methods (including techniques for collecting and analysing qualitative and quantitative data) and then applying these research methods to practical issues and to leadership and change in education.
Students develop an understanding of research strategies, foster skills in appraising and synthesising published research studies and acquire the understanding and skills necessary for designing, conducting, analysing, interpreting and reporting a small-scale research study.
Discussion of educational research methodology is integral to the ELsI sessions, and the second essay and thesis both develop knowledge and understanding of research methods.
All ELsI students study research methods alongside students from other Masters courses. This accounts for approximately one-third of your taught programme.
The research methods strand covers a broad range of social science research methods. It offers opportunities and encouragement to apply a research approach to your particular area of study as well as introducing research methods beyond those usually used by ELsI students.
---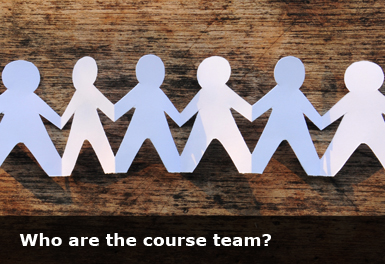 Who are the course team?
The course is taught by a team of established faculty members who provide teaching and supervision.
Other Faculty, national and international colleagues also contribute seminars very often in combined sessions where ELsI joins with the Faculty's Leadership for Learning Network.
There is a vibrant community of ELsI alumni who also contribute to and support the course and its students. The following Faculty members comprise the 2021-22 ELsI teaching team:
---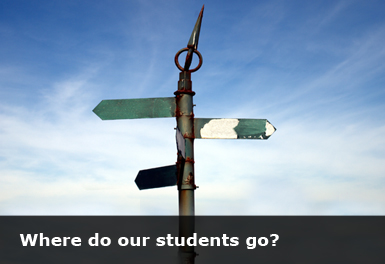 Where do our students go?
Following completion of the course, ELsI students often successfully apply for promotions to senior posts within current or new educational institutions or take-on additional roles or responsibilities. Between 10% and 20% continue to doctoral study (PhD or Ed D full and part-time) at the Faculty here in Cambridge or other institutions.
---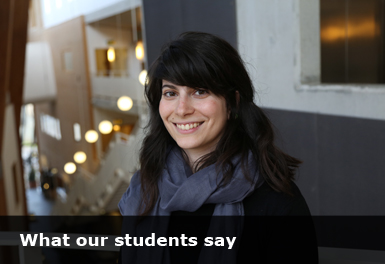 What our students say
Last year (2021-22) over 80% of ELsI students rated the course as good or better (65% excellent) with no students rating it as less that satisfactory (despite pandemic restrictions on face-to-face teaching in the first term).
The following comments from past students reflect what ELsI students consider single out as strengths of the course.
"ELsI has changed me in so many ways! I now read differently and have gained a critical ability to evaluate my practice. I feel empowered to make a difference to my students, my school and education in general."
"ELsI will shape the remainder of my career as well as the teacher I am on a daily basis. I will approach issues from a different perspective and am personally much more confident in my strengths as an educational leader."
" The huge 'resource in the room' – the other ELsI students who are all educational leaders - is a big part of it (the ELsI experience)."
---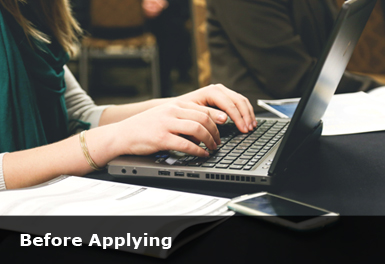 Applications
Candidates applying for the course would normally be expected to have been teaching for at least three years, and to have experience of exercising leadership beyond the classroom - often but not exclusively through formal positions of responsibility.
Before applying
Think about why you want to follow this particular course, and the specific issues related to educational leadership and school and organisational improvement that interest and excite you. It is helpful to give an indication in your application of your initial ideas about your research agenda, and how this relates to your professional experience and what you hope to change, although we appreciate that your ideas will change and develop as you engage with study. If you are interviewed these are likely to be discussed.
When to Apply
Please check the Postgraduate Course Directory to find out the deadlines for the course for which you are applying. Please note that there are two deadlines you need to check (the course deadline and the funding deadline). If you are applying for funding you must make sure your application meets both deadlines. (see guidance.) and that you select the tick box in the application form that confirms you would like to be considered for funding.
Note: The Faculty makes conditional offers throughout the year so it is best to apply as early as possible. Applications are considered in batches and if a decision cannot be made in relation to your application, we will usually consider it in a later batch.
Referees
Referees may wish to refer to the guidance on the Postgraduate Admissions website before submitting a reference. If your referee is your employer, they are asked to comment on your ability to study at Masters level as well as your general approach to work.
Interviews
Should you be invited to attend an interview you are encouraged to read the Postgraduate Admissions course directory entry as well as the course webpage on the Faculty of Education website. It is also recommended that you consider your research interests and the type of research proposal you may wish to focus on during your studies.
Preparatory reading
As a professional interested in ELsI you have probably already read a few of the huge number of books related to educational leadership, school and organisational improvement and learning. You should take the opportunity to continue building your familiarity with texts and authors, especially related to your particular area of interest.
A useful book that helps with the process of academic reading and writing, as well as providing examples of research in the field, is:
Wallace, M. and Poulson, L. (eds) (2003) Learning to read critically in Educational Leadership and Management (London: Sage).
Two other key ELsI texts are:
MacBeath, J. and Dempster, N. (eds) (2008) Connecting Leadership and Learning: Principles for Practice (London, Routledge).

Freire, P. (1970) The pedagogy of the oppressed, New York. Continuum.
There are many relevant websites, for example The British Educational Leadership, Management & Administration Society and the Education Development Trust. More and more articles are being published as open access, and many LfL publications can be found on the Leadership for Learning (LfL) web page.