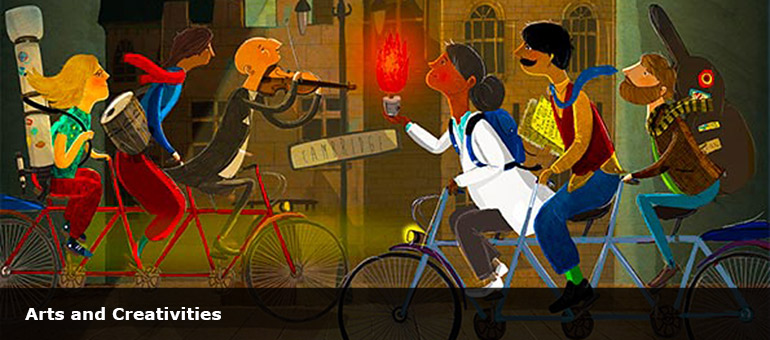 bringing vital visions to today's debates about the role of the arts and their different forms of engagement
Arts and Creativities is an interdisciplinary research community whose members bring vital visions to today's debates about what uniquely constitutes the role of the arts and their different forms of engagement within society, education, work and the natural world, with some members engaged in refiguring arts-based, digital and visual research methods and affective methodologies, while others advance creativities research in a variety of settings and contexts including education, industry and beyond.
---
Arts and Creativities Updates
January 2019 | Lent Term Visitors
We are excited to host three overseas visitors this term: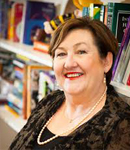 Madonna Stinson, (Associate Professor, School of Education and Professional Studies, Arts, Education and Law at Griffith University, Australia) whose specialist research areas of expertise and interest include creativities in applied theatre, drama pedagogy and curriculum, teaching and learning in the arts.
Madonna will be presenting her research with us in May (date TBC).
---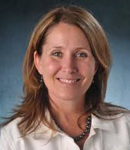 Leila Heil, (Associate Professor College of Music, University of Colorado, Boulder, USA) who specialises in Secondary school teaching, Music Education Research including the areas of Choral Education and Jazz Improvisation.
Leila will be presenting:
Capturing complexity in improvisation research
Wednesday 20th February
4.30 - 6pm.
Donald McIntyre Buidling, Room GS1
---
Andrea Hellens, (PhD student, University of Queensland, Australia), who is researching teachers' perceptions of creative thinking and creativity in Secondary Schools and developing Cultural Historical Activity Theory as an analytic framework.
---
October 2018 | Report from FACULT-ART-EM
A comprehensive report on the process and impact of the Masters' enhancement artist residency is now available.
---
May 2018 | Curious artworks at the Faculty
A new exhibiton of creative works are being displayed in the Faculty as a result of collaboration between several Cambridgeshire primary schools and the arts and well-being charity Cambridge Curiosity and Imagination.
The Faculty Display Committee are delighted to share news of an exhibition of creative work at the Faculty of Education, Donald McIntyre Building. This series of fantastical maps and poems are co-created by children from Eynesbury Church of England Primary School, Offord Primary School, The Round House Primary Academy and Spinney Primary School with arts and well-being charity Cambridge Curiosity and Imagination.
Place-making research is an important aspect of the Faculty's work and we are proud to have children from this county's own ideas represented here in the heart of our building.
---
In the video Pam Burnard (Professor of Arts, Creativities and Education) and Ruth Sapsed (CEO Cambridge Curiosity and Imagination) give a brief look at the exhibition.