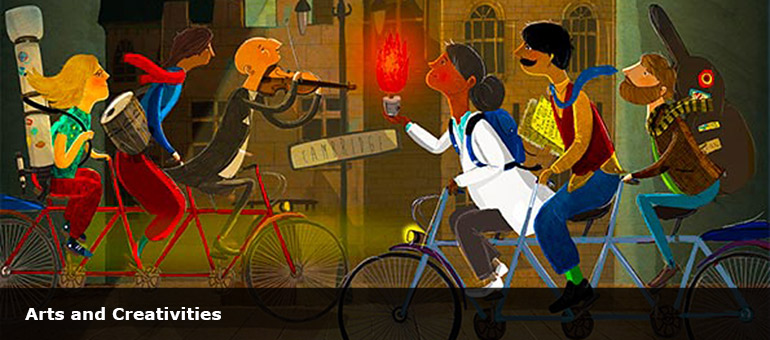 bringing vital visions to today's debates about the role of the arts and their different forms of engagement
Arts and creativities is an inter- and transdisciplinary research community whose members bring vital visions to today's debates about what uniquely constitutes the role of the arts and their different forms of engagement and authorships (creativities) within society, education, work and the natural world.
Our members are engaged in refiguring arts-based, digital and visual research methods and affective methodologies and pedagogies, while others put to work posthumanism, queer theory, sociological and cultural theories, using diffractive and performance-based approaches to advance creativities research. This is undertaken in a variety of settings and contexts, including every level of education, industry, youth arts and humanities, cultural and diverse communities.
The group is led by Pamela Burnard (Professor of Arts, Creativities and Educations) and Tyler Denmead (Lecturer in Arts, Creativity and Education and manager of the ACE Masters program), with assistance from a doctoral community comprising 30 students.
The Group's present research strands are:
Art, Artists and Pedagogies
Criticality and Arts Education
Cultural research and (re-)production in art education
Intercultural arts research
Diverse Creativities Research
Drama and Applied Theatre
Decolonising the music and arts curricula
Queering the art classroom
Design and Technology Education
Urban arts,
Urban musics
Posthuman Trandisciplinary Pedagogies
Arts-based methods for developing teaching practices STEAM
The restorative force of creativities in children's literature
---
Arts and Creativities Updates
November 2020 | Events
Arts and (Sciences) Creativities Research Group Monthly Series 'Performing Research' 2020/21
19.00-20.00 (Mondays/Tuesdays)
You are very welcome to join us for a special series of one-hour-monthly-zoom chats hosted by the Arts and (Sciences) Creativities Research Group.
Please visit our events page for full details.
---
October 2020 | Visiting scholars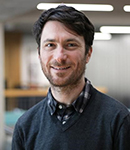 David Rousell, (Senior Lecturer in Creative Education, RMIT University, Melbourne, Australia) specialises in environmental arts and posthumanist inquiry in collaboration with children and young people, with a current focus on creative responses to climate change within diversely situated urban ecologies.
---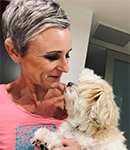 Elizabeth (Liz) Mackinlay is an Associate Professor in the School of Education at the University of Queensland where she teaches Research Methods, Gender Studies and Arts Education. Her research interests include ethics, decoloniality and education; critical and feminist approaches to autoethnography, and feminism in higher education.
---
If you're interested in following our upcoming events, subscribe to our talks listing here!