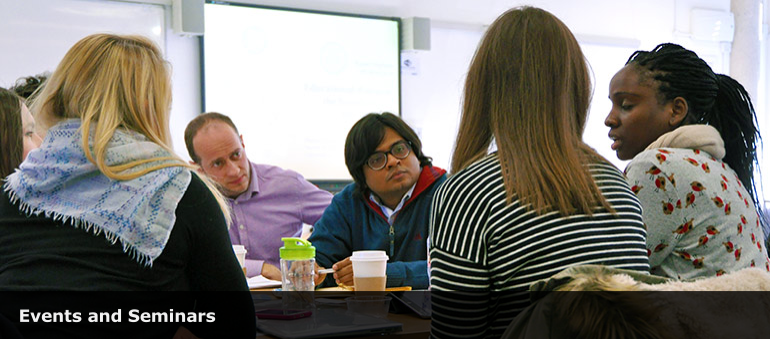 CEDiR hosts around 12 events per year, catering to a wide range of the group's diverse interests in the field of dialogue. Many of our seminars are also open to the public. In the past, we have attracted many high-profile national and international speakers and participants.
Contact us if you have any questions about our events or if you are interested in attending.
Upcoming Events
Lent Term 2018
Bakhtin Reading Groups - organised by CEDiR's Theory & Methodology strand in collaboration with the Faculty's Children's Literature Research Cluster (CLRC):
25 January 11:45-12:45* (DMB GS1)
8 February 11:45-12:45* (DMB GS4)
*please note, the regular CEDiR group meeting will follow these sessions (at 13:00-13:45)
1 March 13:00-13:45 (DMB GS1) Doctoral students Elisa Calcagni and Leo Lago have kindly offered to present on recent work they have undertaken ("The Three Domains for Dialogue: a framework for describing and analysing dialogic approaches to teaching and learning"). All CEDiR students are strongly encouraged to attend this event.
---
Past Events
Details of CEDiR's previous events can be found here.