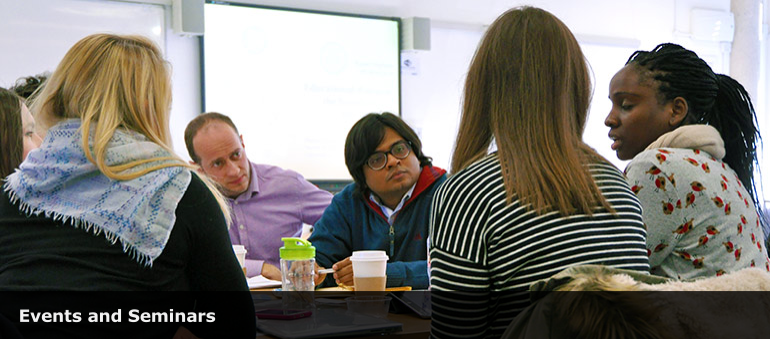 CEDiR hosts a number of events each year, catering to a wide range of the group's diverse interests in the field of dialogue. Many of our seminars are also open to the public. In the past, we have attracted many high-profile national and international speakers and participants.
Contact us if you have any questions about our events or if you are interested in attending.
Upcoming Events



---

Past Events

CEDiR annual review day, Monday 20th June 2022

Monday 20th June saw the return of an in-person CEDiR review day in the Faculty. Attended by over 60 researchers, practitioners and students, local to Cambridge and from our international colleagues, we hosted two keynotes and 21 shorter presentations for a rich day of sharing and immersion in thinking about educational dialogue.

From the invited keynotes, Professor Klara Sedova of Masaryk University shared her research 'No voice left silent: Productive and collective classroom dialogue as a tool for enhancing the achievement of all students': encouraging us all to think about how we perceive students based on their verbal participation in class, and underpinning the importance of children's talk in supporting their learning.

Dr Julia Snell of the University of Leeds explored with us her work on 'Dialogue, standards and class positioning at school': focusing in detail on identity formation and negotiation of relationships through children's talk inside and outside of the classroom, and the potentially harmful ripples of language policing.

The review day offered a valuable opportunity to share and to reignite connections after so long, and we're looking forward to further thought-provoking discussions and events to come.

------------------------------

Details of CEDiR's previous events can be found here.