The REAL Centre Seminars - Michaelmas Term 2017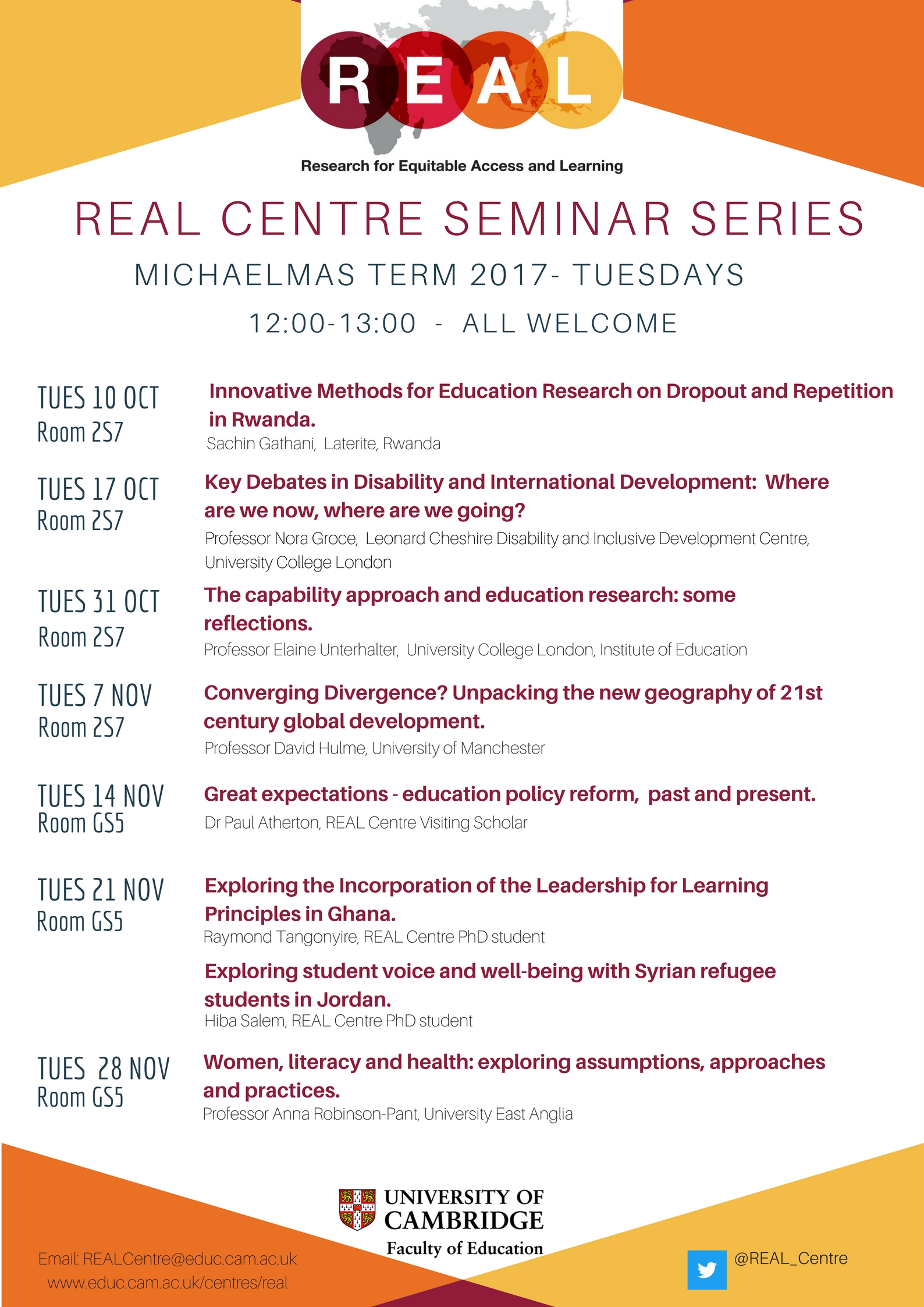 The REAL Centre has a full programme of Tuesday Seminars this term. The seminar line up include world-renowned visiting academics and speakers from the REAL Centre.
---
The REAL Centre at UKFIET Conference 2017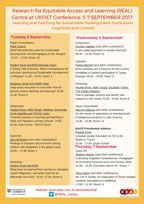 Members of the REAL Centre will be taking part in a wide range of paper presentations, symposiums, workshops and quick fire sessions at this year's UKFIET Conference which focusses on Learning Teaching for Sustainable Development: Curriculum, Cognition and Context.
---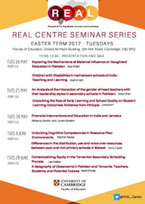 REAL Centre PhD Student Seminars
REAL Centre seminars on Tuesdays this term included presentations by PhD students. On Tuesday 6th June, one of the shortlisted Varkey Foundation's Global Teacher Prize, Michael Wamaya participated in the seminar, giving this perspective on teaching in disadvantaged parts of Kenya.
On Monday 19th June Professor Fernando Reimers from Harvard University gave a seminar on 'Empowering all Students to Improve the World'.
---

The conference opened with a keynote address by Ziauddin Yousafzai, Advisor to the UN Special for Global Education and father of the Nobel Peace Prize winner, Malala Yousafzai. The event was in association with the British Association for International and Comparative Education (BAICE). You can view pictures from the day here: https://www.flickr.com/photos/142468238@N08/sets/72157682906338792.
---
#LearningGeneration: Putting Evidence to Work
On Friday 27 January the REAL Centre hosted a presentation and discussion on the Education Commission's #LearningGeneration: Putting Evidence to Work. A recording of the live event is now available.
---
REAL Centre one-day conference
Watch webcast of 'Learning from learning assessments to leave no one behind'- REAL Centre one-day conference which took place 15 June 2016
---
Highlights from the launch of the REAL Centre
I am absolutely confident that the REAL Centre working with CAMFED will be generating much light to guide the global community as we work to educate every child including every girl.
Julia Gillard, Chair of the Board, Global partnership for Education.