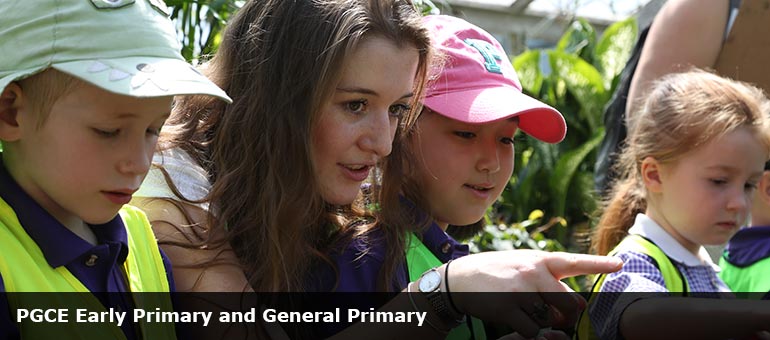 Important notice on blended learning for all 2021/22 courses
Given the unpredictability of health, safety and travel restrictions over the 2021/22 academic year, students enrolled in courses at the Faculty of Education should expect some form of blended learning.
The Faculty will continue to follow guidance published by the University and by the Government. The specific nature of blended learning will be course-dependent, and may be subject to changes in line with guidance.
---
Search and apply for our courses on the .gov website: University of Cambridge (C05)
Everyone's passion for education is really contagious and I can see why Cambridge is so highly commended for this course.
you can talk with your mentor and tutors, its a very supportive environment.
a university based course allows you to take research from your peers and implement it in schools.
---
Course overview
The Faculty of Education offers two PGCE Primary courses; the PGCE Early Primary and the PGCE General Primary.
Trainees on the Early Primary course complete substantial placements in both the Foundation Stage and Key Stage 1, with opportunities for nursery placements for trainees with a personal interest in working with younger children.
---
Understanding young childrens learning
The PGCE course prepares our trainees to develop the qualities characteristic of an outstanding primary school educator.
The Faculty considers it vital that trainees understand the nature of young children's learning through:
---
PGCE Early Primary
As a trainee on the Early Primary PGCE course, you will learn how to deliver the imaginative, playful learning that characterises the classrooms of children aged 3 to 7 – but that's just the start of what you might go on to achieve. The skills you will acquire are increasingly regarded as essential for successful primary schools in general, and across the curriculum as a whole. As a result, our graduates are often in high demand: not only because of the excellence they bring to this vital phase of children's education, but because of the knowledge and perspectives they can add to any primary teaching team.
Trainees complete substantial placements in both Foundation Stage and Key Stage 1,
with opportunities for nursery placements.
You will be guided by a supportive team of experienced fellow-professionals to develop a strong, nuanced understanding of how to create a stimulating and playful environment for children who are still at an early stage in their learning journey. You will discover how you can support the development of social and emotional skills and well-being that are integral to a child's academic success. And you will learn how to reflect on your own work and respond flexibly to the needs of individual children at different stages of their development.
This is a hugely exciting and enjoyable course, led by experts specialising in the education of young children with many years of experience of primary school teaching and leadership. The course involves professional studies lectures, conferences and visits, and multiple opportunities to work with the General Primary trainees so that you can place what you have learned in the broader context of primary education as a whole.
Furthermore, you will be training with the support of many leading international researchers whose work is in, or impacts upon, primary education itself; giving you direct exposure to the very latest thinking and the chance to explore how you can apply it to your own practice. In particular, the Faculty is home to the PEDAL Centre – a major international hub for academic research into play in education, development and learning.
---
PGCE General Primary
Trainees follow either:
The General Primary PGCE course at the Faculty of Education prepares trainees to engage with this very exciting phase of education.
The reform of the primary curriculum has been a major focus of recent national educational priorities, and researchers based at the University of Cambridge Faculty of Education, under the leadership of Professor Robin Alexander, have made a particularly important contribution to this debate in the form of the Cambridge Primary Review. The aims and principles of this Review are central to the both the early primary and the primary PGCE course.
---