Search and apply for our courses on the .gov website: University of Cambridge (C05)
Friendly, professional lecturers have made it really enjoyable – the sessions are exceptionally well-organised and robust. The quality of teaching has been excellent.
What makes you want to be a Languages teacher?
your own love of speaking a foreign languages?
a memory of an inspirational teacher who filled you with enthusiasm?
a passion for developing learners' understanding of other countries and cultures?
a belief that students need a good grasp of foreign languages issues to succeed in life?
The Faculty-based work is taught by subject lecturers and other languages professionals. There is a close, interdependent relationship between faculty-based and school-based learning, with trainees working alongside an experienced mentor, who provides key training opportunities and regular systematic support and feedback on classroom teaching. This structure provides the basis for progressive competence in teaching languages to A-level, and is aimed at the development, by the end of the course, of language teachers who are enthusiastic, knowledgeable, innovative and realistic. Whatever your beliefs about languages teaching, whatever your convictions about what makes a good languages teacher, this course will challenge, extend and develop your understanding of teaching foreign languages.
---
Bursary & scholarship
In 2024-25, scholarships are being offered to trainees in French, German and Spanish. Scholarships are applied for separately and only awarded to high calibre students who pass a robust application and interview process in one of the specialist subject areas.
If trainees are not awarded a scholarship, they may be eligible for a DfE bursary.
See the DfE webpages for more details.
---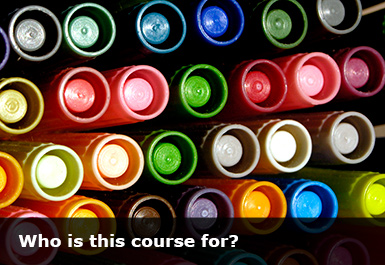 Who is this course for?
We welcome enthusiastic and well-qualified linguists, who can convince us that they would enjoy passing on their love of languages to young learners. Candidates will be able to offer two languages from French, German, Italian and Spanish, one of which must be French. The minimum requirement for the course is degree level or equivalent in the first language (for teaching to A level in schools), and GCSE or equivalent in the second language. In exceptional circumstances we would offer an interview to a candidate with no formal qualification in the second language. Applicants should also have spent a substantial period of residence abroad in a relevant country.
---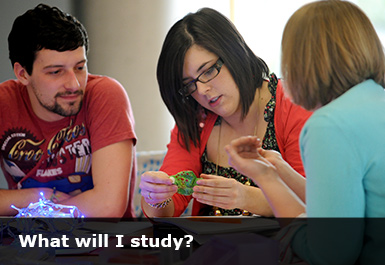 What will I study?
Trainees following this course are encouraged to explore a wide range of creative and systematic approaches to teaching, covering the four language skills (speaking, listening, reading and writing), as well as focusing on the role of grammar, cultural awareness and new technologies in language teaching. The course is built upon principles of inclusion and equality of opportunity in teaching and learning for all students whatever their potential and achievements. Trainees are also encouraged to develop an attitude of critical enquiry and see themselves as teachers who research their classrooms so that they make informed choices in all that they do.
---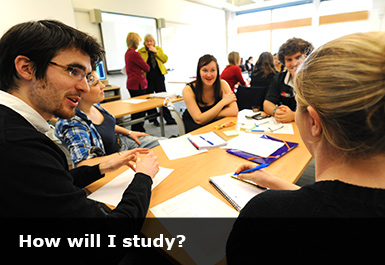 How will I study it?
Trainees experience a variety of teaching methods including whole class teaching, structured group work and individual or pair work. There is a strong emphasis on active learning through discussion, presentations, peer-tutoring, research, independent study and writing. Throughout the course, trainees study different methods of assessment and how they support classroom learning and teaching. In seminars and workshops, the integral relationship between educational theory and teaching methodology is explored. Trainees are encouraged to reflect critically on their experiences as learners and teachers and to begin to develop a rationale for their classroom practice.
---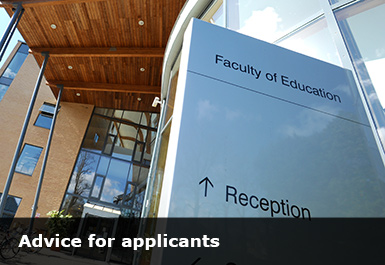 Advice for applicants
It is very important that candidates are able to talk about their views of languages and languages education so we therefore recommend that all applicants spend at least one week in a language department of a non-selective state secondary school prior to application. It would be advantageous for candidates to be aware of the latest developments in languages education and other educational issues.
---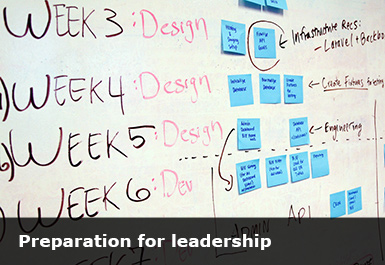 How will this course prepare me for positions of leadership?
Beth:
I applied to the Cambridge PGCE due to the course's excellent reputation. The course lived up to its name and more, as I received consistently excellent training from the Faculty of Education and several of its partner schools. Now in my fourth year of teaching MFL, I am now a mentor and am currently teaching in my first placement school. I also recently completed a Masters in Second Language Education at Cambridge University.
Hugh: The faculty sessions were incredibly useful in giving trainees a broad and deep understanding of education in state schools. They also allowed you to share tips and stories with other trainees, which was often invaluable information for your school-based experience.
Maureen: The PGCE course provided me with a fantastic foundation for my NQT year. Having completed my PGCE training, I was appointed as a teacher in a local secondary school and am now in my eighth year of teaching. During my second year of teaching, I completed the second year of my Masters of Education which allowed me to engage further with educational research, as well as conducting my own case study in two schools. The skills and understandings I gained from completing this have informed my latter years of teaching and supports the National Professional Qualification in Senior Leadership that I am currently undertaking.
---