It is the very best training a music teacher could hope to receive. The course does things differently. Forget the focus on form-filling that seems to be present in so much teacher training - you're as likely to spend a day drumming as you are singing, learning gamelan as discussing how to ensure that 'every child's music matters'.
The Faculty of Education, in partnership with East Anglian Schools is working to improve the quality of music teaching in secondary schools. By placing the practice of music at the heart of the course in Faculty and in school trainees have every opportunity to develop as musicians as well as music teachers.
Do you want to be part of this enterprise and become an excellent music teacher?
---
Bursary (2019/20)
Home/EU/Islands students will be eligible for a DfE bursary of £9,000. See the DfE website for more details.
---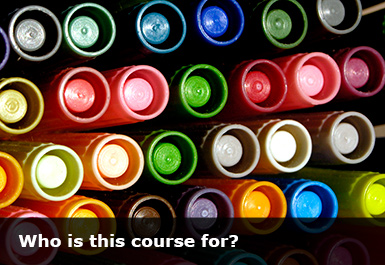 Who is this course for?
You will need to be:
personally and musically flexible
bounding with ideas and initiative
willing to learn new musical skills and adapt existing ones
analytical and reflective
You will have a sound working knowledge of current music educational practice as observable in state secondary schools through recent experience and know yourself to be able to relate well to people of all ages.
---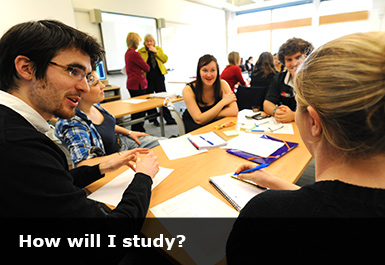 How will I study it?
Trainee Ben Moss writes about his school-based experience as he reaches the mid-course stage:

'Trainees have placements in two contrasting schools. My first was a state-of-the-art academy with over 2,000 pupils. My second was a more traditional comprehensive school in Suffolk. Each trainee is assigned a mentor at school, an established teacher who is there to help nurture your teaching skills, help set professional targets and be a source of guidance. I've never been afraid to seek help and advice, and meetings are always focused and constructive. It's quite intimidating going to your school for the first time, knowing you'll be there for the next three or so months. The induction week and the subsequent format of three days in faculty, two days in school before our full-time placement certainly helped settle us in. This is vital for getting to know your classes, your mentor, the school and planning your goals for the term.'
---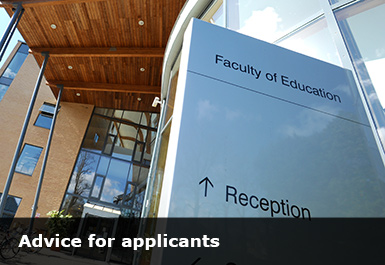 Advice for applicants
From February 2018, we do not require applicants to have prior experience in a school. However, we recommend that you spend some time in school to help you decide if teaching is right for you. Those considering your application will be looking for evidence of commitment to, and enthusiasm for, working with children and young people. You should consider how you might demonstrate this in your personal statement and be prepared to discuss during an interview.
---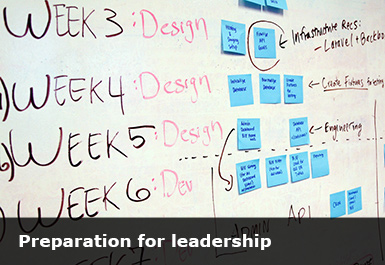 How will this course prepare me for positions of leadership?
Rachel: The course spots potential and nurtures it, maintaining the academic rigour you would expect from a course at Cambridge whilst ensuring those from a wide variety of backgrounds can benefit from the training. Most importantly of all, the course ensures that music is at the heart of the course - making sure that each year graduates go out to schools across the country as confident, creative teachers ready to lead music making of the highest quality. I feel incredibly fortunate to have trained at Cambridge. Ofsted have said that my lessons are outstanding, and when that's the case I know it has a lot to do with the training that I received.
---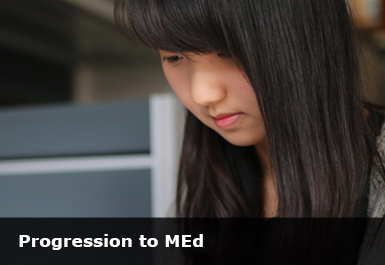 How does this fit in with the MEd?
Former trainee Di Brady writes: "On reaching the NQT year you will find that you will be busy planning, being a tutor, attending parents' evenings, open evenings, reporting, taking part in school trips, as well as being in the classroom itself. Reflective teachers will often consider areas for development within their everyday teaching practice. However with a teacher's heavy workload, these ideas for development are often a brief thought that remains on an ever-expanding wish list.
In the sense that teachers continuously make improvements to their everyday practice by implementing new strategies within the classroom, all good teachers can be thought of as researchers. However, by sustaining and improving your research skills developed through the PGCE, the MEd course encourages a more substantial form of reflective practice which makes way for significant, long-term development.
The worlds of in-depth research and classroom pedagogy can constructively co-exist, and indeed make life easier. Your research into a seemingly specific issue will lead to you becoming a resident specialist within your school, and very often you will find that your research can be applied to subjects and classrooms other than your own. The MEd experience will develop a more advanced, reflective teacher-researcher perspective that will doubtless contribute to the ongoing challenge of making a real difference to the education of children and young adults."
For more information, visit the Master of Education (MEd) page.
---